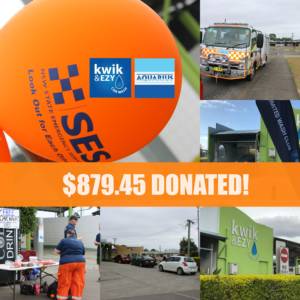 Kwik & Ezy + Aquarius Car Wash wants to extend a massive thanks to the locals of Taree who supported our 'Have a Wash on Us Day' on October the 7th 2017. We managed to raise a total of $879.45 for the Taree City Unit of the SES.
We could never have raised these much-needed funds without the support of the community who waited patiently in line for a free Automatic Car Wash in our new brushless Laserwash, made a donation to the SES volunteers & enjoyed a sausage or two.
After speaking to Jo from the SES, she said that this money would help their unit purchase a washing machine. Currently, all volunteers have to take their own uniforms home & get them clean – fine for the average person but these ladies & gents have often been out attending incidents for 12-15 hours & are going home to have a few short hours sleep just to go straight back out again to an emergency. By having the facilities to clean uniforms at one central location, these volunteers can get back out & helping the community quicker.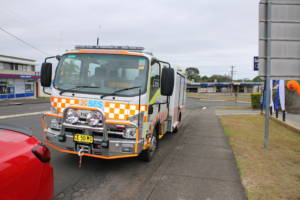 A massive thank you to everyone who came to support the event & also to those who purchased car washes during the week at both Kwik & Ezy & our sister site, Aquarius – $1 from every Ultimate Wash contributed to this total. To the wonderful crew of SES volunteers who are clearly so passionate about serving the community, we say thanks!
We look forward to another community event in the future!