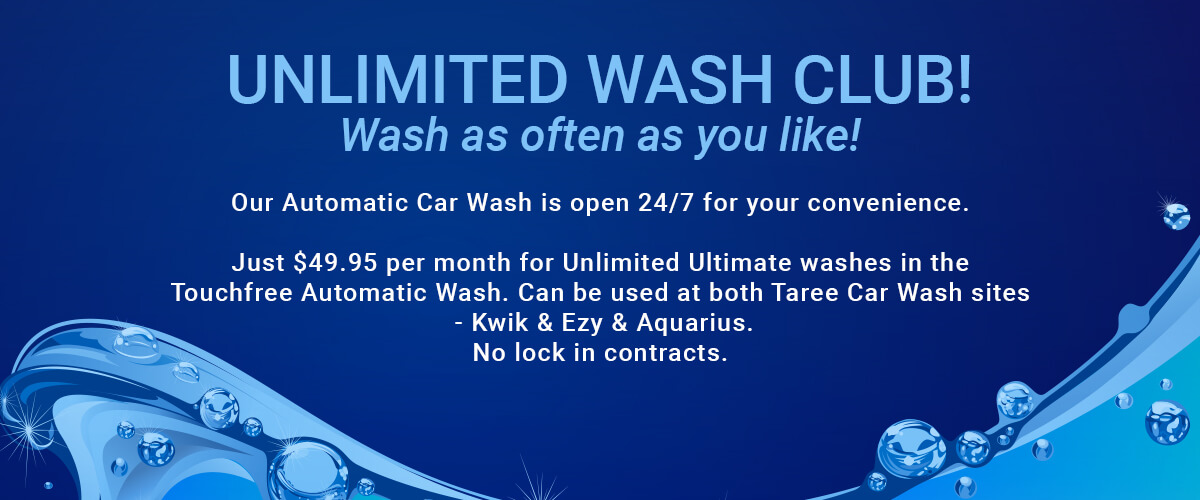 Unlimited Washing for $49.95 per month.
If you're ready to join the club simply download & fill out this form & return to us at either site or via email. Because we will need to attach a barcode to your car, it pays to give us a call first on 0403 451 432 to arrange a suitable time. If you've chosen to email us back the form, we will contact you to arrange a time with you.
If you don't have access to a printer, simply pop in & pick up one of these forms at either site.
If you've got any questions about this offer feel free to call or shoot us an email info@aquariustaree.com.au