Introducing the Kwik & Ezy + Aquarius Unlimited Car Wash Club
The team at Kwik & Ezy + Aquarius are excited to introduce our new Unlimited Wash Club to the people of Taree.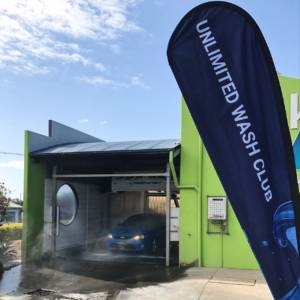 If you find yourself running your car through one of our Automatic Laserwash 360's more than twice a month then we've created a club that will save you dollars.
HOW DOES THE UNLIMITED CAR WASH CLUB WORK?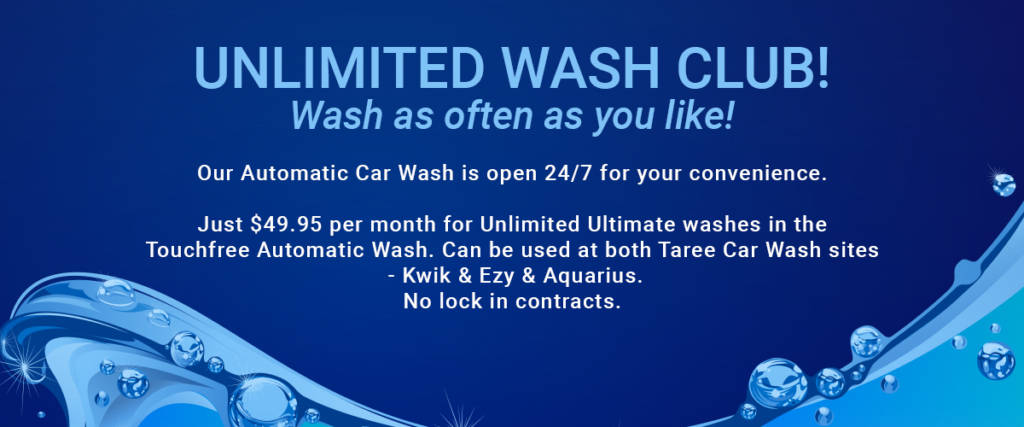 Our Unlimited Wash Club provides an enormous amount of value to people by offering UnlimitedUltimate Washes (yes, that's the top package that includes the dryer) for just $49.95 per month.
The standard price on this wash cycle is usually $20 per wash, however with the Wash Club, you can wash your car as many times as you like for one monthly fee. To provide further convenience, members of the club can wash at either site, Kwik & Ezy or Aquarius – so if you're short on time & one site has a queue, you can simply drive the few minutes to the other & get your car shiny in minutes.
There is NO lock in contracts – you may cancel at ANYTIME. We simply require 2 weeks notice in writing of your wish to pause or cancel your membership. Our autowash is open 24/7.
How do I join the Unlimited Car Wash Club?
Simply visit the attendant at one of our sites during the following hours:
Kwik & Ezy 9am – 5pm daily
Aquarius 10am – 2pm daily
You can also follow this link here. You'll find a form there that you can download, fill out & bring it with you to save time. If you don't have a printer, we have plenty on site.
The attendant will then fit what is called a tamperproof RFID tag to your windscreen. This will identify your car as you enter the automatic wash. All you need to do is sit & relax while the Laserwash does the work.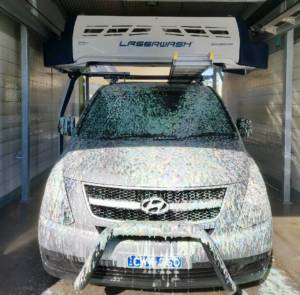 What is the Laserwash 360?
The PDQ Laserwash 360 is a touchless automatic car wash system. This means only high-pressure water & our quality chemicals touch your car. There's no brushes or friction in contact with your paintwork & regular washing is totally safe for your vehicle. In fact auto-dealers recommend regular washing; well maintained cars ensure protection from rust & retain a higher value. The Carnauba Wax will ensure a show room shine & will encourage water to shed off your car.
If you have any questions – feel free to Contact Us!